The Data Recovery Softwares are specially designed to recover data files from severe situations. The best option to use data recovery products is when you accidentally delete files, files remain open while abrupt system shutdown or deletion of files from the recycle bin itself. The article will direct you to the 5 Top Windows Data Recovery Softwares you can opt when you deal with situations that are hard to recover data files easily.
Searching for a particular Data Recovery utility is a critical and time-consuming task. By creating this top list we made your job simpler. Now, you can simply choose from the 5 tools and be ready to recover your storage media files such as USB, CD, DVD, SD card, and Physical drives.
Now, let's take a look at what are Windows files, How to recover them, and recovery options.
What is Windows Data Files?
Data files are files that are stored in the computer system. Instead of a piece of paper, this information is stored in a computer file which is then saved in a hard disk. As far as users are concerned, particularly we are discussing the data files that can only be accessed in Windows OS.
When Do We Recover Them?
Data recovery is a situation where we recover data from a file/lost storage. Data recovery is necessary for a data file that cannot be accessed due to corruption or damage (physical or logical) because it is an essential part of the system where media is being collected/stored from emergencies(accidental deletion, reinstalling applications, abrupt system shutdown) purposes like the risk of data loss.
Top Data Recovery Software for Windows.
Stellar Data recovery
Aryson Windows Data Recovery
EaseUS
DiskDrill
Features of Good Windows Data Recovery Softwares:
These are the 5 Top Windows Data Recovery Softwares one can use to recover lost/deleted data.
1. SysInfoTools Windows Data Recovery:
Windows data recovery by SysInfoTools is the best solution to recover data from corrupted data files. It claims to recover data from damaged, inaccessible and corrupted hard disk. It can also recover lost files and bring back media to its old state. Furthermore, it assures to recover data from hard disks that contain FAT and NTFS files.
Promises to restore data from damaged/corrupt hard drives.
Support hard disk and volumes with FAT and NTFS files.
Compatible with partition tables such as master boot record and GUID.
Available in two recovery modes: Standard and Advanced.
RAW recovery mode help users add signatures to the data file.


2. Stellar Data Recovery
Stellar Data Recovery Professional software is the second most popular solution to recover data files. It claims to recover files that are being dumbed in recycle bin, abrupt system shutdown, intruding virus, etc. It helps in recovering data from RAW hard drives. Furthermore, the Stellar Data Recovery tool is compatible with file extensions exFAT, NTFS, and exFAT and FAT (FAT16/FAT32).
Restore data from devices likes USB drives, SSDs, SSDs, and USB drives.
Promises to recover data from crashed/system failure.
Restores file from burnt/scratched CDs.


3. Aryson Windows Data Recovery
Aryson Windows Data Recovery has the capability to recover deleted/ lost files such as photos, emails, documents, videos, etc corrupted files of Windows, External hard drives, sd cards, MicroSD cards, USB drives, etc. It is one of the best data recovery software that recovers deleted/corrupted of FAT16, NTFS, FAT32, and NTFS5.
Restore and recover deleted/lost files of hard disk drives and Windows media.
Restore data of storage drives like SD card, Physical Drives, USB, DVD, and CD.
Supports files that are lost due to accidental deletion.
Restore NTFS file data.
Recovers single multiple files data at the same time.
Recovers files that are lost due to abrupt system crash-down.


4. EaseUS Data Recovery Wizard Pro
EaseUS Data Recovery Wizard Pro is a data rescue software that claims HDD/SSD recovery, format restorations, partition recovery and raw recovery. The software masters in restoring deleted, inaccessible and formatted data of Windows versions Vista, XP,2003,2007,2008. It deeply scans the storage devices with guaranteed output.
Recovers deleted partitions of a hard disk.
Restores lost partition from boot manager and reparation.
Search the Data file based on name, type, and time intervals.
Compatible with languages other than English.
Recover data files even if the system crashes.
Wide support with Windows OS 2010.


5. DiskDrill
Recover any type of file that has been dumped to recycle bin be it a document file, media file, or email messages faster. Diskldrill is known for its free data recovery products that promise to restore deleted media from HDD and USB drives. Its scanning algorithms are powerful enough to identify and rebuild different file extensions based on videos, doc files, images, and audio clips.
It promises to recover data of size up to 500MB.
Protects data with recovery fault.
Can store a backup of media up to byte size.
Allows previewing lost data before recovery.


Conclusion:
It is a tough situation when someone loses their precious data. Losing data can make a worker panic due to fear of due submission and losing important details that would help in later years. To tackle the above situation we have to provide the 5 Top Windows Data Recovery Softwares solutions, one can opt to recover their file apart from whatever may be the cause. I hope you find this blog useful.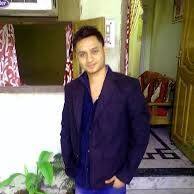 Latest posts by Aakshit Rajput
(see all)