Video converter software falls into the category of software that converts video, DVD, or blu-ray files of all types to another video file format. The video converter is often confused with DVD burning software because some DVD burning software (Software that burn/creates DVD and/or Blu-ray movies on disc) contains built-in video converter software.
With DVD burning software, the burn-to-DVD process first involves converting the DVD, Blu-ray or video file to a format suitable for burning to a blank DVD or Blu-ray disc.
A normal video converter software technically converts DVD, Blu-ray and video files to another video file format WITHOUT the functionality of burning to a DVD or Blu-ray disc. Yet, you will find some video converter software with integrated burning capability.
Top 3 Video Converters Software Reviews
In the following section, we shared the result of the great video converters we reviewed and tested for your references. It would be unfair for us to "ding" a particular software product because it received a 'Red Checkmark' in some category and if the category is minor and subjective and does not take away from the overall quality of the product, we overlook it.
The software featured below is the top three video conversion programs. Let's check out the details review for each of them.
Ranked #1: Aimersoft Video Converter Ultimate
Aimersoft Video Converter Ultimate by VSO Software is hands-down the best, most powerful and easy to use software for making your DVD movie productions from video files from digital cameras, camcorders or the ones you download from YouTube or other Internet sources. It allows you to create professional menus and it is loaded with all of the features you would expect in creating professional DVD movie productions.
Key Features
Convert video/audio to virtually any format
Rip DVD to play anywhere you like
Burn videos in various formats to DVD
Remove DRM from M4V, M4P, WMV, WMA and more
Few clicks can let you download or record video
Video edit and touch up the video files before converting
90X faster speed and lossless video conversion now
Software is available on both Windows and Mac OS X.
Official Page: https://www.aimersoft.com/video-converter-ultimate.html
Ranked #2: Any Video Converter Ultimate
The Any Video Converter Ultimate is another great video conversion application that you can rely on. Just as other programs, this converter allows you to convert the most common types of files to various output file formats.
This program is not just a pure video converter but you also can use it to convert DVD & CD including blu-ray discs to popular formats like MP4, AVI, MOV, WMA, MP3, etc. You also can burn the file to DVD to make a backup copy.
The Features Highlight
A fast speed converter that claims that can rip 30x faster than other programs
You either can download or record the screen and produce high-quality output files
Use the program to convert the video, CD or DVD, Blu-ray disc to 200+ output formats.
You also can burn the video to DVD or play on various portable devices like smartphones, gadgets and more.
Edit video with the built-in editor to fine-tune the video before producing the output.
Great customer support and it's available on both PC and Mac OS X.
Official Site: https://www.any-video-converter.com/products/for_video_ultimate/
Ranked #3: Xilisoft Video Converter Ultimate
Xilisoft Video Converter Ultimate 7 converts and burns video files of all types to DVD, converts DVD to many video files to include to handheld and mobile devices. It captures and records videos from NetFlix and similar video feed websites.
You can use this video converter to download and convert YouTube and other media sharing videos. Any Video Converter is fully featured and allows you to edit video clips, cut, crop, and create menus professional-looking menus.
Main Features Highlight
More than 160 audio and video formats supported
High definition video converter that can convert HD, 4K video; 2D to 3D and more
It can be played on portable devices like Apple and Android devices.
Built-in video editor to enhance the video before finalizing the output file
Higher speed converter with build-in AMD APP technology and NVIDIA CUDA technology.
Both the Windows and Mac version is available
Safe and secure online download, any purchase comes with a 30-day money-back guarantee
Official Page: http://www.xilisoft.com/video-converter.html
Conclusion
The three video converters review in this article are currently the most reliable video program in the market. If you intend to get a movie converter, then you can choose any one of the options recommended above.
However, we picked the Aimersoft video converter as the best converter simply because this software is capable to handle the copy-protected DVDs discs beautifully. If you compare the rest of the features, all the three recommended programs are pretty the same.
With the video converter, you can convert any video as you wish and enjoy it anywhere since you can upload to video sharing sites or transfer it to your smartphone or gadget.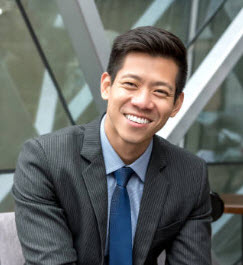 Latest posts by Powell Wong
(see all)