With the increasing growth of the mobile app business, every business is moving towards mobiles for growing their business.
In the crowd of mobile apps, you need to be updated about the audience's taste. Like. how many users have been engaged with your app reveals the popularity and success of your app eventually? On the other hand, the number of users exactly not decide your metric for success. It further split into consumer retention and app engagement. 
As an increasing number of businesses go mobile to fulfill the requirements of consumers. Online businesses constantly improve engagement via mobile apps in order to be noticed and increase conversions.
As search engines like Google now priorities mobile-friendly sites and apps, companies and produce an engaging experience to keep their customers.
The real thing is, they keep using the app and return to socialize on a regular basis. User retention and app engagement would be the most important factor that denotes any app's success.
What's App Engagement?
This tells how much the consumers are active on your app, after installing it people are using it frequently. In accordance with analytics, the highly active user has 10+ sessions using the app in a month. In case the user is not using your app or opening it frequently, then there is no advantage of getting it installed on their phone.
What is User Retention?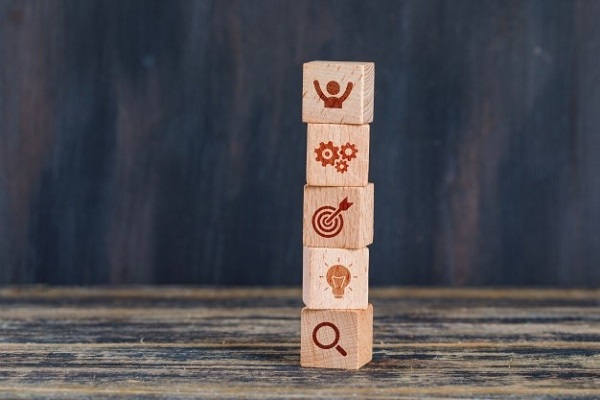 Every business and brand has its own criteria and benchmark for user retention. The increment in user retention shows that consumers are turning into loyal users.
Both app engagement and user retention worked as the best combination for the app's growth and revenue generation.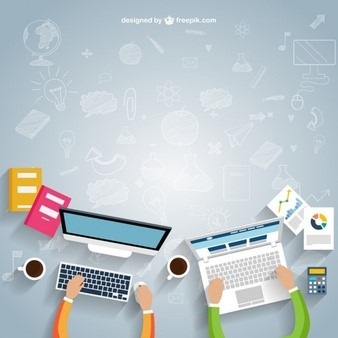 If your app isn't engaging and lacks in convincing the consumer for launching it, over and over, may you will lose the chance of getting more users. The consumer abandonment rate, which means that the user deleted the app after one usage is 23% and if the consumer has not opened your app once in 7 days of installing it manually then the uninstallation odds would be 60 per cent.
You will find almost 3.8 million apps in the Google app store and 2 million iOS apps in the Apple App Store, so the competition is much more than before.
What impacts User Retention and Engagement?
There are different factors, that lead the user to increase your app visibility. Like the user interface isn't so friendly, or your app takes too much time to function, or perhaps it has too many advertisements.
60 per cent of the users check that the apps performance, features, and layout tell about new loyalty.
Best mobile app strategies to Increase App User and Engagement Retention of App
Simple Sign-up process
The signup process holds the most important role in the apps success and future discussion. The complicated and challenging sign-up procedure will nothing do more than frustrating to your consumer. Try to create the first steps as simple as possible with less number of steps to start.
keep in mind that your app stays active on the user's smartphone and should aware of the app's user interface and easy to access.
Do not ask for much info and try to fold within minimum tabs. You can also ask the consumer to sign-up using social media accounts and it is the most convenient process for all users. Do not tell everything about the app's functionality to the user from the start, allow the user to research them and teach accordingly.
And one more thing, instead of using text characters, use images or gestures to make the user know the features of the app.
Updating the App Regularly
Regularly updating the app makes the consumer more enthused about using the app and eventually helps in raising consumer retention and engagement amounts.
Even the most common social networking platforms such as WhatsApp and Instagram regularly adds new features to their app.
In order to improve your app, you need to look after a couple of things. You will need to regularly catch up with the feedbacks, user behavior, and track the analytics to know what app needs to maintain the user's intact.
Reward System
The most effective way of generating more impressions and increasing engagement is the reward. Giving users reward points frequently can benefit the app in the long run and it will be acquiring more users too. In the competitive market of mobile apps, users constantly looking for product information.
Push Notifications
Based on statistics the push notifications increasing the app user retention from 56% to 86%. If the users using the push notification then it shows 88% enhanced engagement compared to the users without a push notification.
The push notification is a very effective technique to acquire more users' attention. You need to make sure the push notifications are more personalized for the users rather than using it as a broadcasting message.
Barcode scanning
An online business can enhance their clients' in-store adventures by allowing barcode scanning by mobile apps. Offering this service is a great way for customers to gain complete omnichannel experience and can participate with brands both digitally and physically.
Take care of Client Preferences
More and more entrepreneurs' customer-facing the issues in apps. To remain engaged with their clients, allowing customers to purchase from anywhere, and at any moment.
Use Location-based Content
Location-based promotion is now increasingly and becoming an attractive way to raise customer engagement on mobile devices. Most companies use beacons to drive location-based offerings, encourage loyalty applications, and ease mobile-based proximity obligations. 
Know the Power of Analytics
People have still underestimated the power of analytics and not utilizing this to enhance the customer experience. But Bright brands know the importance of real-time analytics to improve the customer's buying experience.
Mobile and internet app make it easier to provide such information to the customer, in a very effective way.
Wrapping Up
The mobile industry is more demanding than ever, and the consumers are becoming more advanced with time. Mobile apps help build a business's new and as most users depend on smartphones than every other platform, these will continue to grow in importance for driving customer encounters.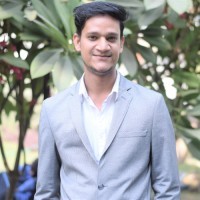 Latest posts by Ashish Goyal
(see all)