IBM or Lotus Notes and MS Outlook are the two main email clients famous in organizations. Due to their incredible features, both are preferred on the global level. However, due to several reasons, users shift their email clients from Lotus Notes to Outlook. As shifting from one to another seems quite an easy thing but it is not. The migration is full of complexity; hence to make it easy for you, we will describe the complete process of migration and brief the causes why the need for migration arises. So, keep reading the post until the end.
As we know Lotus Notes uses the NSF file format to store the data, hence it is not possible to open the NSF file in Outlook to access the data of the NSF file. Hence, you need to convert it from NSF to Outlook PST file.
Free Download Lotus Notes to Outlook: https://www.shoviv.com/lotus-notes-to-outlook.html
Main reasons to Migrate Lotus Notes to Outlook:
MS Outlook provides offline convenience of mailboxes
MS Outlook provides better data management and security as compared to Lotus Notes
MS Outlook is simpler and more user-friendly than Lotus Notes
MS Outlook demands less installation and upkeep
Data sharing is a lot easier in MS Outlook than Lotus Notes
Lotus Notes is incapable to perform multi-tasking
Recommend: Create Awesome Surveys for Free!
Why NSF to PST Conversion?
While there are enough reasons for Notes users to switch to Outlook, NSF files cannot be opened directly in Outlook as Lotus Notes uses the different file formats to save their mailbox data. Hence conversion is the only option to access the data from the NSF file.
Manually Convert the NSF file data from IBM Notes
Export the NSF file Data from the IBM
Open IBM Notes application and tap on the Open button to upload the.NSF file which you want to convert in PST format.
Tap on the File menu and hit on the Export option.
Now choose a location on your device to store the new file and tap on save as type to Comma Separated Value (.CSV file) or Structured Text.
Name the file and save it and tap on the Export button.
Now the multiple types of the window will pop up as per your file format selection.
Select your options as per the file format and click OK to finish it.
Import Exported data into MS Outlook.
Open the Microsoft Outlook program and Open & Export option from the File menu.
Tap on Import/Export option to and open the menu.
Now pick Import from another program and hit the Next button.
To Import a file, select file type as Comma Separated Values and hit on Next.
Now click on Browse to discover and pick previously exported .csv file.
Select one option as per your requirement and Hit the Next button.
Now pick the path to store all data after Import and Hit on Next.
Once the task is complete tap on Finish to close the Import window.
After performing the above steps, you will be able to migrate the NSF file data to MS Outlook file.
Drawbacks of Manual Methods
Complex and time-consuming process.
Technical skills needed and not for novice users.
Calendar data can't be export.
The risk of data loss involves the manual method.
It might affect the original form of data.
Conversation using Professional Tool
Manual methods have many drawbacks and also can trigger data loss. Hence, using a professional tool from Shoviv technology would be a wise choice. This tool is built with incredible features that make the conversion process a cake-walk.
Noteworthy Features of Shoviv Lotus Notes to Outlook Converter
Flawless Conversation of NSF to PST
Shoviv Lotus Notes to Outlook tool keeps the data in its original form while converting Lotus Notes NSF mailboxes to Outlook PST/EML or MSG files.
Multiple NSF to PST Conversion
NSF to PST Converter saves a lot of time as it converts the files in no time. It also helps to convert Multiple Lotus Notes Files and export into PST files in a single go.
Simple and Plain Interface
Shoviv Lotus Notes to Outlook tool is designed with a simple interface even the novice users can easily perform the conversion task simply. This tool confirms that the mailbox conversion process is plane and users can convert the NSF files to the PST files, without any help.
Compatible with Windows 10, Outlook 2019, and older versions
The Shoviv Lotus Notes to Outlook tool is compatible with the latest Windows 10, 8.1, 8, 7, and even with Windows Vista. This allows a wide set of organizations and users to migrate effortlessly from Lotus Notes to Outlook.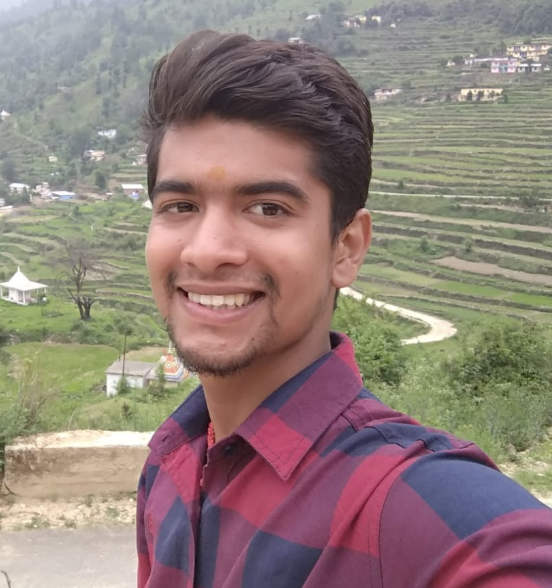 Latest posts by Manish Kumar
(see all)