Coolest Kitchen Gadgets That You Must Have in 2020
A perfect household kitchen is incomplete without adequate kitchen tools. Besides the cooking skills itself, a perfect chef must be equipped with good kitchen tools set. To simplify and make the kitchen process far more efficient, upgrading the kitchen gadgets is the right choice.
By time to time, new tools have been invented slowly to increase the efficiency of kitchen productivity. The efficiency here includes saving time, speed, energy, and effort. Hence, we have listed down the coolest kitchen gadgets that you must have in 2020.
1. Folding Drain Basket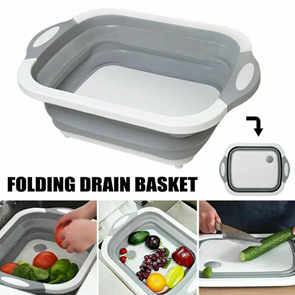 Image source: Life Hacks
This folding drain basket is a multi-function kitchen tool. The side is designed from flexible BPA silicone, allow you to fold it down and up according to the needs.
First, it can be used as a basket to store your fruits and vegetables. Then, you also can use it as a washing basket to wash your fruits and vegetables. Simply push the circle dot on the bottom part of the board to release the water. When you need to use it as a chopping board, simply push the top part down to the bottom to fold it.
2. Electric Fruit Peeler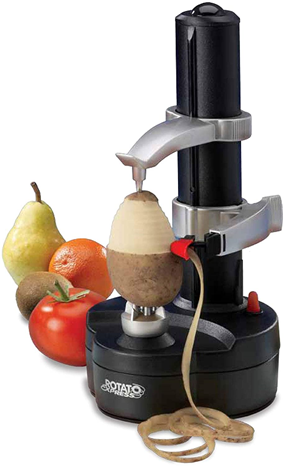 Image source: Amazon
When it comes to a healthy lifestyle, peeling fruit is one of the most common issues that people have. Most of the people are just lazy enough to peel the fruit or some are clumsy enough to cut their finger when peeling the fruits.
Thanks to this electric fruit peeler. All you need to do is just relax, while the machine will peel the fruits or potatoes for you. You can eliminate the risk of getting your finger cut as well.
3. Easy Boiled Egg Peeler
Image source: https://www.lifehack-solution.com/collections/household-hack?page=1
After done with the fruit peeling problem, here is another thing that most people hate: peel the hard-boiled eggshell. We all know the struggle of making hard-boiled egg every morning. It's not the boiling part, but it's the peeling part!
Now you don't have to worry as someone has invented the easier way to peel a hard-boiled egg. To use it, simply put a quarter cup of water and egg to the container. Shake it gently until you can see the white colour. You will find the shell is about to fall off when it's done. Peeling hard-boiled egg is not an issue anymore now!
4. Stretchable Silicone Food Cover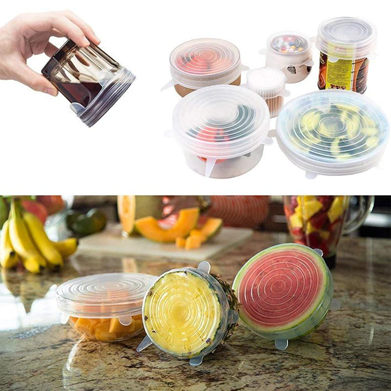 Image source: life hacks
Keeping the food fresh longer is a dream of every household wife. However, sometimes it's just confusing when it comes to finding a cover that can adjust the food container shape.
With this stretchable fruit cover, allows you to adjust and fit most of the container shape. It protects all your food including fruits, sauces, vegetables, and other food from outside bacteria and keeps them fresh.
5. Spiralizer Vegetable Slicer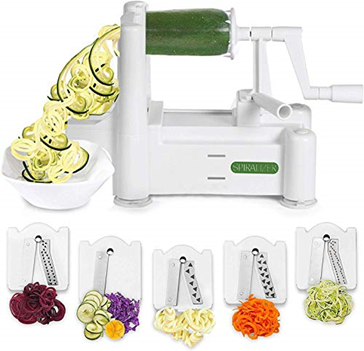 Image source: https://www.americangr.com/best-kitchen-gadgets/
With this tool, you don't need to have a good knife skill that can come out with amazing cuts. It designed with the blades that are made from high stainless steel grade, allowing it to spiralize even the hardest root vegetable in short while.
6. 11 Blades Vegetable Chopper
Image source: https://www.americangr.com/best-kitchen-gadgets/
The next list is the vegetable chopper that gives you the flexibility of cutting, dicing, mincing, and chopping. The product comes with 11 different types of blade and you can simply change it on top of the chopper whenever you want to.
7. Magic Sponge
Image source: Life Hack Solution
According to the name, this sponge is not a common sponge. Hence, what makes this sponge special? This sponge can clean stubborn stain and rust that had been stayed for so long. After finished cleaning with this sponge, your dishes will look like a new one. Besides, it has one more function which is a knife sharpener.
8. Non-Sticky Grilled Pan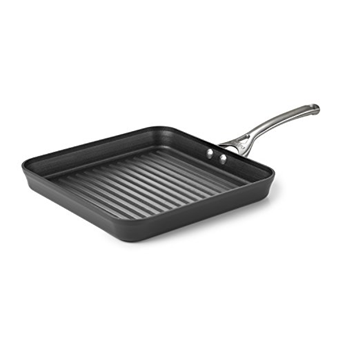 One of the most common issues when comes to grill is meat that sticks to the pan. It reduces the quality of the food and leaves hard stain mark to the pan itself. By using this non-sticky grilled pan, you don't have to worry to leave the grilled marks on your food and pan!
9. Incredible Ice Pop Maker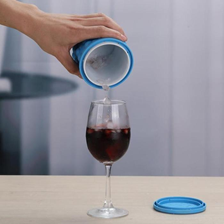 Making ice cubes in a cool and easy way. It made from high-quality silicone material which allows you to just press the side to collect all the ice cube and make it as the ice cube basket at the same time. This incredible ice pop maker can make a maximum of 120 ice cubes in one time!
Bottom Line
Now you have the list of cool kitchen gadgets that can make you outperform in the kitchen. Remember to cover another aspect of cooking and kitchen to conduct the most efficient kitchen productivity.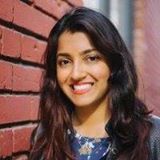 Latest posts by Neha Malkani
(see all)