"If you want to shine like a sun, first burn like a Sun"

APJ Abdul Kalam
This is one of the famous motivational quote given by former President of India Dr. APJ Abdul kalam
Quotes are the best thing to change someone's life. A powerful saying is a life-changing element. Quotes not only motivates but also helps us to take the necessary steps towards success.
Apart from achieving dreams, quotes also help us to change the way we think. An inspirational quote will always make us think positive even in bad days. They are the easiest way to find the light even in darkness. A piece of advice from someone will help to solve problems with wisdom.
There are 'n' number of quotes available on the internet from motivational to inspirational, love, life, attitude, happiness, etc the list is long. The internet is booming with varieties. But to find the right one is not that easy. So, in- order to make your search easy, I have googled and come across some of the most interesting sites to visit.
I have mentioned here 12 sites that are the best to find and share quotes of different categories. So here goes the list.
BrainyQuote is the most popular site for quotes on all categories. They have quotes on all popular topics like love, life, happiness, attitude, positivity, motivation, art etc BrainyQuote also offers quotes from great authors like Mahatma Gandhi, Mother Teresa, Bill Gates, etc. Moreover, they offer free quotes with a social sharing option.
The Quote Garden is a garden of quotes. Here you will find quotes from any topic you wish. They have a wide variety of quotes. From old quotes to new quotes, quotes which are known to quotes which are unknown or not much famous. They cover almost all the topics. They have special columns for special occasion topics and everyday topics.
Everyday Power is one of the best sites to get inspirational quotes. They have the most inspirational information on life, happiness, and success. Everyday Power is the best place to get quotes on leadership, goals, achievements, and victory.
Everybody needs an inspiration to grow, to get success and to leave an abundant life. Keeping the above factors in mind KeepInspiring. I am designed. It is again one of the best sites to get inspirational quotes. They have 100 plus quotes on love, life and success. Apart from inspirational quotes, they cover topics like motivational quotes, quotes on relationships, feelings, and qualities, quotes of the day, etc.

MoveMe Quotes is a huge collection of high-quality inspirational quotes. They have a good collection of self- inspiring materials to move you forward in your life. Their mission is to 'elevate mindset' and this way they keep their readers motivated.
MoveMe Quotes also have a creative collection of picture quotes.
At Quotelicious you can share beautiful sayings with your friends and family. They have a wonderful collection of quotes on topics like romance and friendship, wedding, inspirational quotes, funny quotes, quotes on pets, Christmas and bible quotes.
Goodreads is one of the largest sites to share and read books online. But they also keep a wide range of collections of quotes covering different topics like hope, faith, happiness, wisdom, humor, spirituality, etc. Their quotes are worth reading and sharing.
QuotesDaddy

QuotesDaddy is a very user- friendly site where you can save and share your favorite quotes with your friends and family. QuotesDaddy has a huge collection of quotes on inspiration, motivation, friendship, love, happiness success and many more.
DaQuotes.com
DaQuotes.com is all your favorite quotes need. Search from thousands of quotes. They have the best quality quotes and cover almost all niche so that you enjoy reading and sharing.
Wisdom Quotes offers high-quality action- inspiring quotes that help, inspires and energizes the soul. Wisdom Quotes is a very beautiful place to relax and calm yourself. They have quotations according to your needs. For example, quotes when you feel weak quotes when you are confused and need guidance. They have quotes for all your anxiety. You can subscribe to their quote of the day, it's free.

ThinkExist.com is a source for more than 3,00,000 quotes from all famous personalities. They cover a wide range of topics like love, life, friendship, dreams, quotes on art, happiness, truth, action, wisdom, etc. They also have a collection of T-shirt quotes and movie quotes. You can subscribe to them and get daily quotes to make your day.
World of Quotes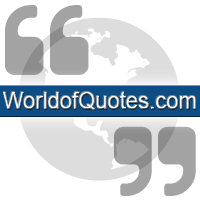 WorldofQuotes.com is one of the best sites to share your love with your friends and family. WorldofQuotes.com has a wonderful collection of quotes from world-famous authors. They also have a powerful collection of sayings from world-famous political leaders. So express your love, happiness, friendship by sharing beautiful quotes from the above websites and make someone's day. To make someone happy is to make yourself happy. So be happy.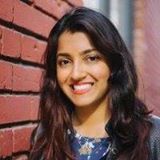 Latest posts by Neha Malkani
(see all)